!- Created by Kathy Spanel on July 13, 1996 ->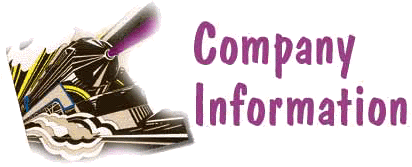 Company Background
Brian and Kathy Spanel founded GBS Consultants, Inc. in 1987. Initially, the GBS consulting group focused on providing consulting services in the areas of data communications, networking, performance, applications, and hardware. GBS continues to provide consulting expertise in these areas but is more focused in the health care arena. Much consulting work has been performed with the health care management system, Amisys, and the Clinical Resource Management System, CRMS. GBS has also performed in the roles of interim CIO, Director of MIS, and Project Manager.
The GBS consulting group has a combined experience of over thirty years in multi-industry mainframe, mini, and micro programming applications, over fifteen years with Hewlett-Packard in systems engineering, data base administration, and programming, over ten years in HP3000 training and consulting, and over fifteen years in management of MIS departments. With this background and experience, GBS pursued the development of Tracker.

Guaranteed Quality
GBS understands the importance of quality with over thirty years of combined data processing experiences. Therefore, all programming and implementation assistance is guaranteed to your satisfaction.

Flexibility
GBS understands every organization works under different constraints. All consulting, training, and support can be arranged around your unique work schedule.









GBS Consultants, Inc.
17714 Littleleaf Court
Chesterfield, MO 63005
800-322-7007

636-530-1308
FAX 636-536-3071


---
Copyright © 1996 - GBS Consultants, Inc.