!- Created by Kathy Spanel on July 13, 1996 ->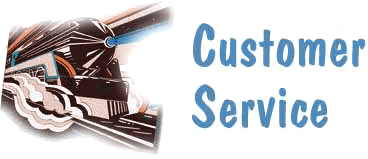 Tracker is an easily accessible, HP3000/9000 - resident software application for tracking the history of a customer's call, the subject of the call ...and its resolution:
| | | |
| --- | --- | --- |
| Customer requests | Product issues | Service / installation issues |
| Workload management | Issue resolution | Work orders |
The users of Tracker are typically:
| | |
| --- | --- |
| Customer Service Representatives / Managers | Answer Line Representatives / Managers |
| Help Desk Representatives / Managers | Operations Managers |

Tracker is the solution to many applications ... including:
Automation of customer requests / resolutions
Automatic escalation of issues
Tracking product issues and service history
Leveling workload within departments
Monitoring individual / departmental performance
Creation of trouble tickets
Identification of future problem areas; product, service, methodology
Documentation of potential problem areas
Prioritization of customer requests / resolutions

Tracker provides for the recording of many items including date and time, customer priority, promised due date, review date, complexity, resolution, status ...plus unlimited journal entries.
Additionally, Tracker provides:
User defined data items

You may specify the value you want to utilize for various data items.For example, you may use status codes such as: O (open), P (pending), C (closed).
Notification of open requests / issues

Any time within your Tracker session, you may check on requests / issues due by a specified date. If desired, Tracker upon initiation will notify you of these requests / issues.
Various methods of entering requests / issues

Tracker provides several methods of entering requests / issues. One technique is intended for the customer service representative. A second method is intended for use by personnel tasked with the responsibility of solving issues. Finally, a method is available which allows the customer service representative to access both problem and resolution information via a single data entry screen.
Categorizing by keyword

To track an item, inception through resolution (in the case of an issue) or end of life (such as a warranty or a contract), Tracker provides you with a means of categorizing issues by one or more keywords. This enhances your ability to easily retrieve requests related to one or more keywords. You may define up to 48 keywords per problem type. Some examples might be short parts, broken, no instructions, or scratched.
Relate requests / issues with similar resolutions

When a request or issue's resolution is being entered, Tracker allows you to specify that a particular request / issue has the same resolution as another request / issue. This feature relieves much of the data entry time and effort. In addition, it provides you with an indicator of frequency for a particular request / issue and can assist you in determining modifications for future production.
Export files for import in PC applications

Tracker will export data from reports in ASCII format for import and manipulation by PC applications. This feature is valuable for the production of graphics or spreadsheets for analysis or presentation.
Finding answers to previously asked questions

When a question or problem comes up that has been addressed previously, Tracker's powerful browse capability will find the existing answer so that inquiries may be taken care of on the first call instead of a time consuming callback.
Building your customer database

As your customers call for registration, help, or to bring up issues, your customer service representative can enter all the pertinent customer information in a format customized for your company.









GBS Consultants, Inc.
17714 Littleleaf Court
Chesterfield, MO 63005
800-322-7007

636-530-1308
FAX 636-536-3071



---
Copyright © 1996 - GBS Consultants, Inc.