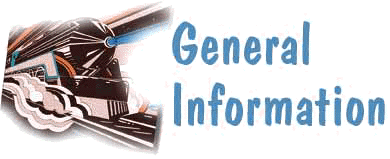 Software and Hardware Environment
Tracker is designed for use with TurboImage, KSAM, VPLUS, and COBOL ANSI 85 products on the Hewlett-Packard 3000 computer running MPE or MPE/XL operating systems. A native mode version of Tracker is available for use with the MPE/XL operating systems. Tracker utilizes a minimum of 50,000 sectors of disc space and does require the use of terminals / personal computers supporting block mode applications. Tracker is also available for the Hewlett-Packard 9000 computer running HP-UX.

Dynamic menus

Based upon the access granted to a particular user, the menus within Tracker will reflect this access. This enhances the use of Tracker for those users with limited access by focusing them on their capabilities only.
On-line introduction and overview

Provided as a standard feature, the on-line introduction guides you through the various functions and features of Tracker, providing you with a knowledge base to begin your use of Tracker.
Macros for user-defined Tracker commands

You may combine various commands and functions into a single command through the use of macros - a single user-defined command representing one or more Tracker commands.
Powerful customization capabilities

By changing the many parameters within Tracker, you can customize it to suit your company's needs to perfection.
Many standard reports

Tracker provides you with many standard reports that give you the ability to set optional selection criteria. In addition to these standard reports, you can create your own reports for which we provide the database design and schema.
On-line help

If at any time during your session you are unable to determine the next step or the use of a particular data item, you may enter a "?" and Tracker will provide you with the assistance you need.
Electronic mail

A full featured electronic mail package is an integral component of Tracker, or you may utilize Tracker's ability to interface with many popular e-mail packages, ie. Open Mail, CC: Mail, HP Desk Manager, and DaVinci Mail.
Graphical user interface

Tracker has an optional windows front-end available to provide users with Windows equipped PC's an easy to use point, click, and shoot graphical user interface.
Security access

Access to the data within Tracker may be controlled at various levels with the intent of preventing unauthorized personnel from obtaining information not intended for their view.
Export files for import in PC applications

Tracker will export data from reports in ASCII format for import and manipulation by PC applications. This feature is valuable for the production of graphics or spreadsheets for analysis or presentation.
Customization

Customization of any portion of Tracker to meet your company's needs is available. Contact GBS for details.
Guaranteed quality

With over thirty-five years of combined data processing experience, GBS Consultants, Inc. guarantees all programming and implementation assistance to meet your satisfaction.

Tracker benefits departments and users alike by:
| | |
| --- | --- |
| Automating the management of requests / problems | Providing reportable statistics easily |
| Improving response time to user / customer inquiries | Allowing a higher visibility of requests / problems |
| Saving time on analysis and resolution of requests / problems | Improving accuracy and time to resolution of user / customer inquiries |
| Enhancing the rapport with other departments | Reducing overall support costs |
| Automating the management of hardware device, software products, and contract information | Enhancing hardware / software / asset security administration |
| Providing on-line access as to the status of requests and problems | Providing documentation of the life cycle of a request, issue, or problem |
| Automating asset management | Enhancing inventory control |

Product Support / Maintenance Agreement
The GBS Consultants, Inc. support organization is committed to ensuring that you receive the highest value from your investment in Tracker software. The effort doesn't end when the software is delivered. GBS Consultants, Inc. provides technical support via a toll free number or remote dial up access. For this reason, we provide:
Implementation assistance

GBS Consultants, Inc. will provide assistance during the implementation phase of Tracker software. This support focuses on start-up issues such as assisting you in the determination of the various user defined values. Your training and support can be coordinated to meet your unique work schedule. Implementation assistance can be provided on site, if desired.
800 number technical support

An 800-number is provided for your use to contact GBS Consultants, Inc. with any question concerning Tracker software, 7 days a week, 24 hours a day.
One release per year

GBS Consultants, Inc. currently provides one release per year to those clients with a current software support agreement with GBS Consultants, Inc.
Enhancements

Customers that purchase the product support / maintenance agreement have a direct influence upon the contents of each new release of Tracker. Unlike other software vendors that never include your requests in a new release, Tracker evolves through client input.









GBS Consultants, Inc.
17714 Littleleaf Court
Chesterfield, MO 63005
800-322-7007

636-530-1308
FAX 636-536-3071



---
Copyright © 1996 - GBS Consultants, Inc.